Allow Liv to enhance your health and wellbeing naturally...
Liv's mission is to educate, empower, inspire, motivate, mentor and coach clients from all walks of life, to achieve optimal health and wellbeing
Pre-consultation:
Fill out a short form with a few questions
Record a food diary for at least 3 days (Liv won't judge you!). It is surprising how many people can't remember what they ate in the last few days!  This will give Liv an idea of your typical daily diet
Bring along any medications and supplements you take. This is crucial for prescribing Herbal Medicine and Nutrition recommendations
Bring along results from lab/diagnostic tests
Give some thought to your goals and desired outcomes
90 minute Consultation*:
You will be welcomed with a cup of herbal tea or lemon water, and a healthy, little sweet treat
Liv will ask you questions about your current and past health. This includes diet, lifestyle, exercise, sleep and stress
Liv will discuss with you… your food diary, medications/supplements, test results, and goals/desired outcomes
With all of the info Liv has gathered, she will make achievable recommendations. These recommendations will ensure that you stay on track to achieve your goals
Liv will give and/or email you individualised info e.g. recipes, shopping list and tips/tricks
Liv may prescribe Herbal Medicine if she believes that it may benefit you
Liv may refer you for further testing, if required
You will walk out feeling empowered with clear intentions, knowing that you have Liv's expertise and support behind you!
45 minute Follow-up*:
Scheduled 2-4 weeks after the initial consultation
Liv will continually make recommendations to make sure that you are on track to achieve your goals
*Skype consultations available upon request.  This service is handy if you live outside of Auckland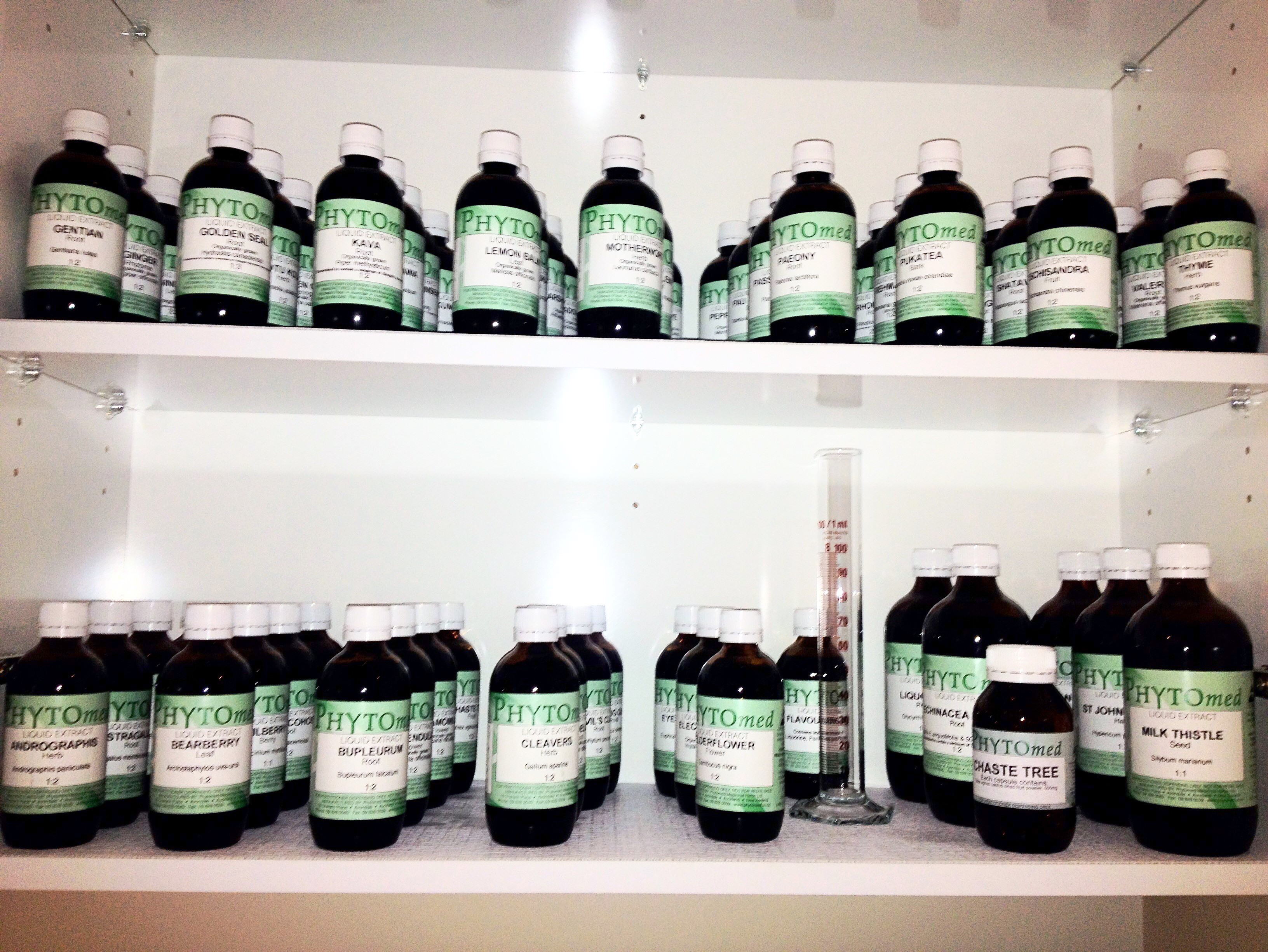 Initial Consultation 90 minutes $180     –     Follow-up Consultation 45 minutes $80
Skype/Zoom Initial Consultation 60 minutes $120     –  Skype/Zoom Follow-up Consultation 30 minutes $50
20 Questions with Liv ~ per 30 minutes $55     –     Face to Face, Skype or Phone
Pick Liv's brain with all your burning questions!
Herbal Medicine may be prescribed in addition to consultation fee
Check out Liv's specifically designed Tonics, formulated from Herbal Medicine, for the enhancement, prevention and maintenance of your overall health and wellbeing.
Cholesterol management naturally
Blood pressure management naturally
Weight management
Hormone balancing e.g. Pre-Menstrual Syndrome (PMS), Polycystic Ovarian Syndrome (PCOS), Endometriosis, menstrual pain and menopause
Adrenal and thyroid health
Diabetes type 1 and 2
Autoimmune conditions e.g. Rheumatoid Arthritis and Coeliac disease
Detoxification naturally
Relationship with food and eating disorders
Preconception, pregnancy and breastfeeding health
Child and teenage health, including fussy eating and nutrition for growing bodies
Enhancing immunity and preventing recurrent infections
Food allergies and intolerances
Gut challenges e.g. Irritable Bowel Syndrome (IBS), Inflammatory Bowel Disease (IBD), constipation, diarrhoea, bloating, gas, relfux and heartburn
Supporting mental health and mood disorders
Supporting the body during times of stress
Energy levels
Feeling healthier than ever and living your best life!
And much more…
Thank you so much Olivia.  You have really helped me to improve my health and I am very grateful.  I think you are a wonderful Naturopath.  You listen carefully to your clients, and really think outside the box.  You are going to have a stellar career and I am truly looking forward to watching you develop out there in the industry.

Michelle Malone
Olivia is very knowledgeable, and I don't doubt she will succeed in her chosen field.  Olivia has been highly professional.  I have really enjoyed this journey with her.  Thank you for all your knowledge & assistance throughout my last few months.

Angela Plowman
Olivia, you've been blessed with qualities which girls far older than you have yet to grow into.  From the time I met you at the shop, I sensed there were certain qualities in you.  It takes a special person to enter the field of healing.  All the more unusual that at so young an age, you are already much gifted.  The future beckons glowingly ahead.

Client
Thank you so much for teaching us over the last few weeks I really enjoyed the course and learnt a lot. Also Compliments on your presentation and delivery – you are very well spoken 🙂

Marique Knight
My unbiased and unpaid opinion is I highly recommend Liv if you're looking for a good Naturopath and Nutritionist in Auckland.  She can even make you personalised herbal remedies!  I find the tonic she made for me is already helping my Leaky Gut Syndrome.

M H
I was so impressed with Liv during the Nutrition short course she lectured at Wellpark, she is so knowledgeable and can get deeper on pretty much any subject you bring up to her, despite her young looks there wasn't one thing that I wanted to know that she couldn't answer!  She was also really patient and tried her best to answer everyone's question even when the time we had was so limited.  After this first impression I will definitely book a consultation with her as I am confident she can help achieving my health goals.  Thanks Liv for the amazing experience and all the knowledge shared with us! =)

Talita Torres
Liv's Nutrition Course at Wellpark College of Natural Therapies was amazing!  She covered so much content in a short space of time and was consistently engaging.  Her depth of knowledge about all types of food & wellness was astounding – there was no question she couldn't answer!  I found that her style was a nice balance of science, with an overall holistic view of health and wellness.  I wouldn't hesitate to recommend her services to anyone looking to learn more about how they can improve their health.

Alex Holyoake
I attended a short course on "Nutrition & Eating for Better Health" at Wellpark College in September 2019 and Liv was our lecturer.  She was really fantastic and knows so much about the subject.  She was excellent at answering all our questions and offered great natural alternative suggestions to help with food allergies and various health issues.  I was so impressed with her huge range of knowledge which she shared in her lovely patient way.  I am currently using the "Sleep Deep" Tonic and "Liver Detox" Tonic which she makes and I am sleeping so much better and as a result have lots more energy and feel better overall.  I will definitely be buying more of these Tonics in future and may also try some of Liv's others as I believe they really help and I will always use natural solutions if possible. I highly recommend Liv!

Julie Bey Duvenage
Since I've decided to attend the short course Nutrition: Eating for Better Health lead by Liv, I wasn't expecting how knowledgeable Liv actually is.  She made the course easy to follow, but going deeply into explanations, always open for suggestions and debates making the lessons interactive along the way.  Nutrition is a range of studies showing how food can prevent and also damage our body system.  So that, I highly recommend to everyone who wants to know more about this universe in health and nutrition to attend this course.  I myself feeling confident to book a consultation with Liv, as everyone has different needs, so she can help my own health goals.

Andre Luppi
Just wanted to say a big thank you to Liv for all her amazing blogs and helpful tips and information that has guided me to find a more nutritional way of eating that works for me!

I really value the inclusion of your lived experiences in your blogs, and that you acknowledge that everyone's body is unique in its individual needs.

I would highly recommend reading Liv's blogs and using her services 🙂

Vicky W
This was the best investment and I would recommend everyone to learn more about Nutrition – as the basic building blocks of your own unique health and wellbeing system!  You are so inspiring with knowledge far exceeding a 'one-size fits all' approach.  Empowered.  You hold such a wealth of knowledge, passion and experience!  This course was a worthy investment of time, money and energy.  Thank you.

Vanessa Hackett
I can't thank you enough for last weekend.  I really enjoyed it and have learnt so much.  I feel like I have a firecracker inside me to get my new plan underway.

Lisa Clark
I want to pass on a huge thank you to you for the way you have taught us about Nutrition in the past three weeks!  I thoroughly enjoyed the short course and I have definitely taken some every day practical tips on board. Your passion for the subject of Nutrition made what is essentially a 'dry theoretical' science come alive.  There was never a moment when my mind wondered elsewhere.

I am glad I bought your book, which in the same way outlines, explains and motivates me to keep in good health.

Keep teaching Liv, I wish for many more NZ'ers to join you on your journey.

Lindy Lelij
The 6 Naturopathic Principles
1. The healing power of nature ~ trust in the body's inherent wisdom to heal itself
2. Identify & treat the causes ~ look beyond the symptoms to the underlying cause
3. First do no harm ~ utilise the most natural, least invasive & least toxic therapies
4. Doctor as teacher ~ educate patients in the steps to achieving & maintaining health
5. Treat the whole person ~ view the body as an integrated whole in all its physical & spiritual dimensions
6. Prevention ~ focus on overall health, wellness & disease prevention