Acai Bowl
Fresh berries may be out of season, but frozen berries are available all year around! Try this fool proof recipe for an antioxidant boost!
Paleo, Vegan & free of gluten, wheat, dairy, eggs, soy & refined sugar (depending on the cereal)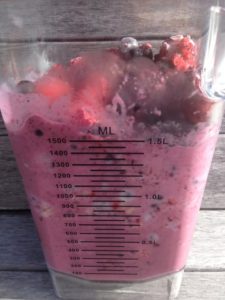 Serves 2 (quantities are forgiving)
Ingredients:
• ½ packet mixed frozen berries
• ½ packet frozen blackcurrants (can omit these & double quantity of berries)
• 1 fresh or frozen banana (peel before freezing)
• 1T acai powder
• 1c (250ml) almond or coconut milk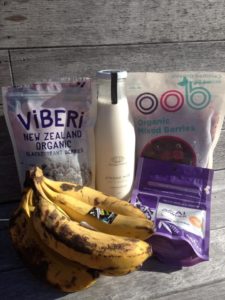 Method:
1. Blend everything
2. Scatter on fresh berries, sliced banana, coconut yoghurt & cereal of your choice! Enjoy your daily dose of antioxidants!