Echinacea increases the body's number of white blood cells which combat infection.  Echinacea is known to reduce the severity, duration and symptoms of ills and chills.
Echinacea commonly comes alongside vitamin C and zinc.  Echinacea not only plays an important role in prevention, but more importantly, fighting ills and chills.  Immune supplements will sometimes state two doses on the bottle, a lower dose and higher dose.  The lower dose is an everyday preventative dose for supporting the immune system.  The higher dose is a therapeutic dose for when someone is already unwell.
Echinacea is most effective when taken at the immediate onset of symptoms.  If you wait until your symptoms develop, it is not as effective.  There is a narrow window of a couple of days at the beginning when you can hit it hard and prevent ills and chills from further developing.
Keep a bottle of Echinacea (liquid or tablets) in the cupboard so you have it when you need it.  Echinacea can be prescribed by a Naturopath/Herbalist or purchased from a heath store.  Just to spell it out, Echinacea isn't found in any foods.
The two main types of Echinacea are angustifolia and purpurea.  They work synergistically by enhancing each other's effects even more than taking either one on its own.  If a supplement contains both types of Echinacea, it is superior to a product that contains only one type.  Also, make sure that the bottle says what part of the plant is used.  It should be 'root'.  If it says 'leaf' or 'aerial' it will not be nearly as effective.  These will be cheaper, inferior products.
Echinacea angustifolia and purpurea are featured in Liv's Winter Wellness Tonic.  This formula is designed to support the immune system, and may reduce the severity and duration of ills and chills.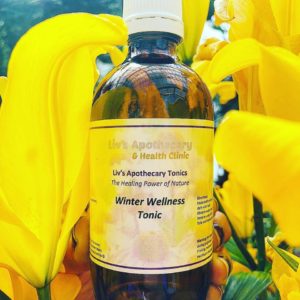 *Extract from my book MY NUTRITION MENTOR by Liv Kennedy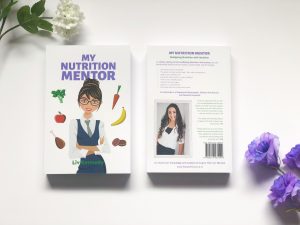 Check out my blog Winter Wellness Wisdom
Read more about Herbal Medicine
Your Nutrition Mentor,